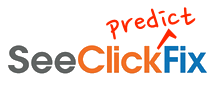 SeeClickFix competition: 1st / 532
Would you like to detect which events or topics will be trending in a community before they become widespread?

Predict which '311' issues are most important to citizens. '311' is a mechanism by which citizens can express their desire to solve a problem the city or government by submitting a description of what needs to be done, fixed, or changed.
Keys: Response stacking. Geographical featuring engineering.